IAG Cargo division sees regional spike in freight amid global downturn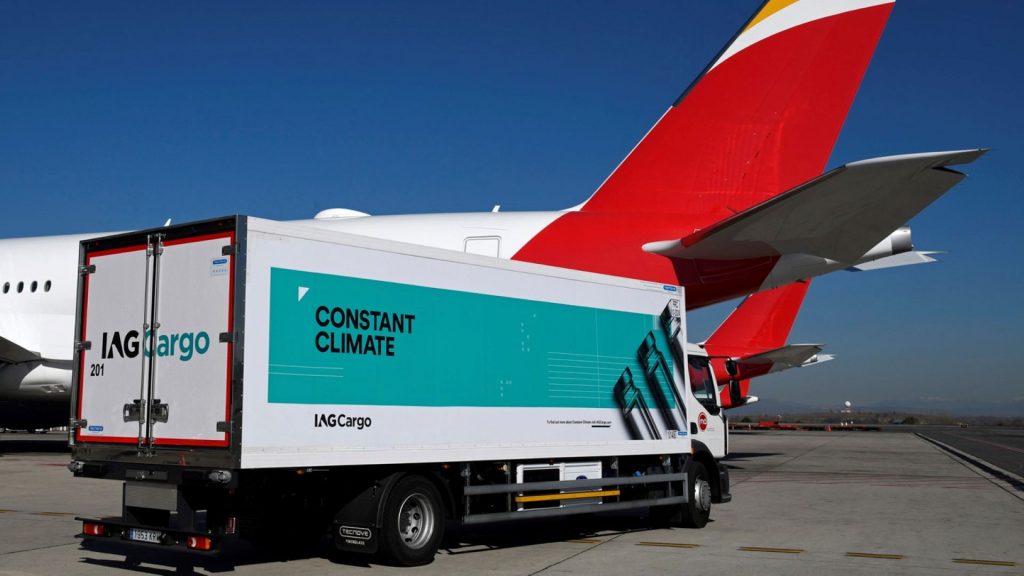 British Airways has substituted widebody passenger aircraft on more than two dozen short-haul flights in Europe normally carried out by single-aisle jets to accommodate extra demand for cargo, parent company International Airlines Group confirmed.
The airline is flying Boeing 777-200, 777-300 and 787-900 jets on certain routes from London Heathrow airport between January and April, said John Cheetham, chief commercial officer at IAG Cargo, the cargo handling division for British Airways, Iberia, Aer Lingus, Vueling and Level.
"Several of these flights are servicing Germany, a significant market for IAG Cargo with its strong express industry and a key consolidation point for customers and our own intra-European trucking network," Cheetham said in an email.
Widebody aircraft, especially the 777, can hold much more cargo in the lower hold than standard passenger jets. The 777-300 has maximum capacity for 40,000 pounds of cargo in addition to a full passenger load. The 777-200 is capable of carrying about 33,000 pounds of freight. An A321 neo, by comparison, holds about 2,200 pounds of cargo in addition to a full load of passengers and baggage.
British Airways will operate about 26 flights with large jets to destinations normally served by Airbus A320 and A321, according to the latest schedule information from Cirium, an aviation analytics firm. 
Most of the rotations are between London and Frankfurt, Germany. During the second half of February, British Airways operated one trip with a 777 between London and Dublin and four trips with large jets to Frankfurt. The schedules compiled by Cirium show one 777 per week to Frankfurt in March and four per week in April. 
Simple Flying originally reported on IAG Cargo's tactic in January.
The Baltic Air Index, administered by TAC, shows airfreight business improving out of London and Frankfurt in the past couple of weeks, with both markets performing better so far this year than other major gateways in the world.
IAG fourth-quarter results
IAG's (CXE: IAG) fourth-quarter cargo revenue fell 20% to 399 million euros ($421.5 million) as cargo-ton kilometers, a measure of revenue generation that applies a distance factor to volume, slipped 3.5%. The results were on par with the rest of the airline industry, as shippers pulled back from expensive airfreight because of economic uncertainty, lower consumer spending and already high inventory levels.
Full-year cargo revenue declined 3.5% versus 2021 but was nearly 45% better than pre-pandemic levels. IAG Cargo said the average rate it could command slid 3.7%.
Areas of focus this year include fully reestablishing its long-haul network, as direct service between the United Kingdom and China is set to resume in April. IAG Cargo is also investing in more digital capabilities, such as online booking, to make it easier for customers to do business. In December, the cargo division integrated its booking engine with CargoWise, allowing freight forwarders access schedules, dynamic rates and capacity, along with complete bookings in real time within the platform. 
Last year, IAG Cargo enhanced its network by chartering freighter aircraft into its hubs in London, Madrid and Dublin, and has continued the program into 2023.
From Freightwaves